Ventilation Products
Couplings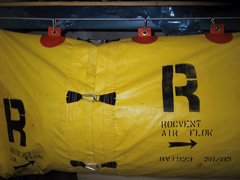 Snap Roc Couplings - 'Hooks' on one end and 'D rings' on the other provide a more efficient system. Benefit from less air leakage and quicker installation times. Leakage is prevented with a 3 seal system. Pressure losses can be lowered by up to 30%. Quick installation time as handling is simplified without rings.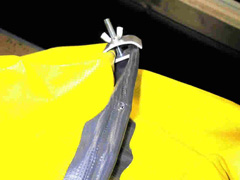 Ring Couplings - Made with spring steel rings on each end.
Zipper and Steel couplings also available.